______________________________________________________________________________________
JUMP, JIVE and WAIL!!
NEXT DATE TBA at
City Tattersall's Club
City Tattersall's have recently decided to turn the Celebrity Lounge in to a restaurant and it is no longer available for functions such as ours.
We are disappointed that this has happened again but it is totally out of our control.
We are hoping the alternative function will be suitable however we will have to wait and see.
We will keep you all posted on any updates.
Limpin' Jimmy and The Swingin' Kitten
__________________________
JUMP, JIVE and WAIL is a fabulous social and dance night of swing, jump blues, rock 'n' roll and
rockabilly presented by DJs Limpin' Jimmy and The Swingin' Kitten.

Come on down and join in the fun - have a dance, listen to great music, have a drink or 2, catch
up with friends and meet new ones!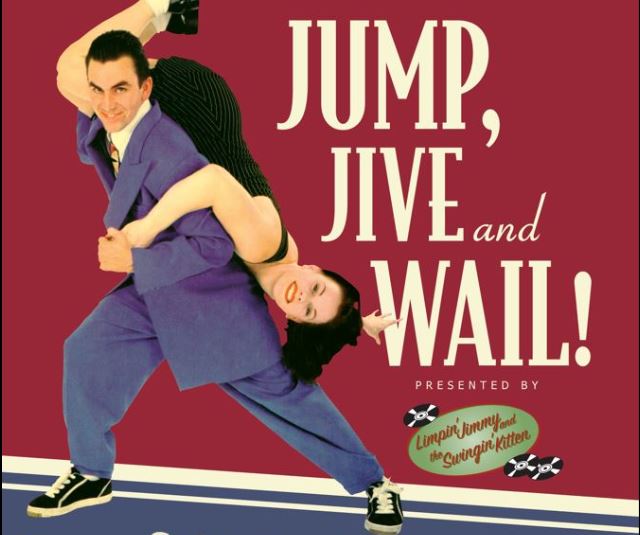 We look forward to your continued support of Jump, Jive and Wail!
See all you crazy cats 'n' kittens there!



Limpin' Jimmy and The Swingin' Kitten xx

City Tattersall's Club
194 Pitt Street,
Sydney